ESR5 Zerina Kurtovic presented her paper
'Immune cells in the dorsal root ganglia could be important contributors to sex differences in pain biology of the rheumatoid arthritis model CAIA'  for the European Pain School 14-19 June 2021
ESR4 Joana Menezes presented her paper 'Autoantibodies – a novel contributor to pain in Fibromyalgia?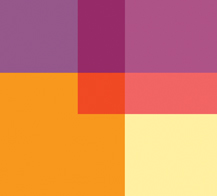 European Pain School
14th to 19th June 2021
The TOBeATPAIN Winter School took place on the 27th, 28th and 29th January 2021.  This was a virtual event hosted by Prof. Michaela Kress at the Medizinische Universitat Innsbruck.
Topics covered included Neurodegenerative diseases, Rheumatic diseases and Peripheral neuropathies.
Guest speakers included
Prof. John Hardy, Chair of Molecular Biology of Neurological Disease, University College London
Prof. Marco Prinz, Institute of Neuroopathologie, University Medical Centre, Frieburg
Prof. Richard M. Ransohoff MD Third Rock Ventures, Boston
George Sideris-Lampretsas presented a joint paper with Marzia Malcangio (2021)
'Reduced microglial responses to persistent joint inflammation in a model of Alzheimer's Disease'
at the XV European Meeting on Glial Cells in Health and Disease, 5-9 July 2021
Cristiana Dumbraveanu (ESR10) was seconded to MUI for three months in autumn 2021 to investigate cannabinoid receptor expression changes in response to Cannabis compounds
Anutosh Roy (ESR7) travelled to King's College London for his secondment with Marzia Malcangio during Autumn 2021.
Georgios Sideris-Lampretsas (ESR1) was seconded to Eli Lilly from March to August 2021 to further his research.
Xhoana Lama (ESR2) travelled to the University of Wurzburg for her Secondment from 1st July to 31st October 2021.
Read Xhoana's review of her experience.
Jeiny Luna-Choconta (ESR6) took a six-month secondment with project partners Eli Lilly from February to July 2021.
This proved a very informative and beneficial research experience, read Jeiny's Review
Silvia Fanton ESR3 was seconded to Kancera from January to April 2021 to work with Prof. Camilla Svensson
The Project Repository Journal (PRj) is now online
The latest TOBeATPAIN article written by Marzia Malcangio can be found on page 72 of  Volume 9
'Passive transfer of fibromyalgia symptoms from patients to mice'
Joana Menezes co-authored journal article with Goebel, A, Krock E, Gentry C, Israel MR, Jurczak A, Urbina CM, Sandor K, Vastani N, Maurer M, Cuhadar U, Sensi S, Nomura Y, Menezes J, Baharpoor A, Brieskorn L, Sandstrom A, Tour J, Kadetoff D, Haglund L, Kosek E, Bevan S, Svensson CI, Andersson DA J. Clin.Invest.131, e144201 (2021) DOI: 10.1172/jci144201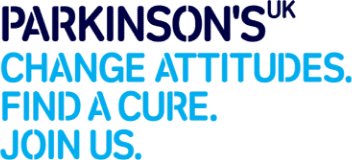 ESR2 Xhoana Lama took part in the Parkinson's UK Virtual lab tour and talks with Professor Susan Duty's Lab Team: "Making sense of the science" on the 13th May 2021. Xhoana presented 'Understanding neuroinflammation in pain in Parkinson's'
Marzia Malcangio – Inflammatory pain and microglial activity in Alzheimer's disease.
Camilla Svensson – Role of Bone Remodeling in Non-Inflammatory Pain-Related Behaviors By Collagen Antibody-Induced Arthritis Model
Hans-Georg Schaible – Contribution of Inflammation, Bone Destruction and Neuronal Challenge to Pain in the Model of Glucose 6 Phospate Isomerase-Induced Arthritis
Claudia Sommer  – Translational Aspects of Neuroimaging in Pain
Presentations by TOBeATPAIN Research Fellows
Jeiny Luna-Choconta  ESR6
Microglia plasticity in a mouse model of Fabry disease exploring the role of macrophages and microglial cells during the progression of FD in the dorsal root ganglion, the spinal cord and brain in a murine transgenic model of FD.
Patricia García Fernández ESR9
Expression Analysis of a Pro-Inflammatory Pathway in Neuropathic Pain
This studies the hypothesis that the immune system may be involved in the development of pain in patients with neuropathies
Fátima Gimeno-Ferrer ESR8
Calcitonin Gene-Related Peptide (CGRP) Influences Cortical Neuronal Excitability Dose-Dependently in Rodents
ESR2 Xhoana Lama
Investigating the role of neuroinflammation in nociception in the full and partial 6-hydroxydopamine lesioned rat models of Parkinson's disease
ESR12 Rita Silva
Impaired Pain-like Behaviour in Animal Model of Alzheimer's Disease Following Peripheral Nerve Injury
The e-Seminar 4 series of three presentations took place during October.
The e-Seminars can be viewed at
Transferable Skills Training:
Knowledge creation: Business Entrepreneurship and Innovation was hosted virtually by Medizinische Universitat Innsbruck on the 27th  January 2021

Fátima Gimeno-Ferrer presented a Poster at the Society for Neuroscience Global Connectome virtual event on Wednesday 13th January 2021
"Cgrp dose-dependently influences neuronal excitability and cortical spreading depolarization (csd) in rodents"
This project has received funding from the European Union's Horizon 2020 research and innovation programme under the Marie Skłodowska-Curie Grant Agreement No 764860.